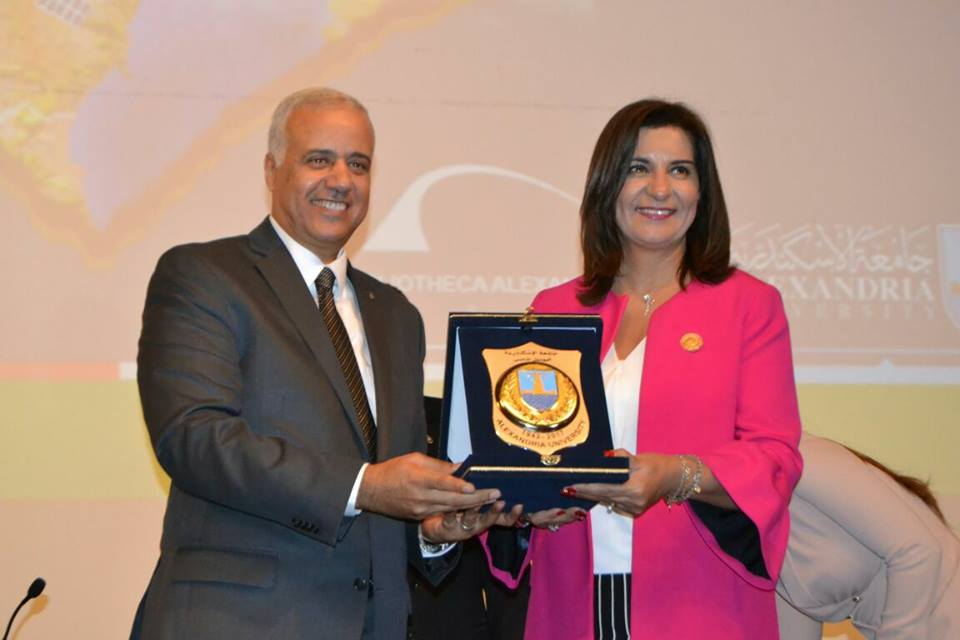 Ambassador Nabila Makram the Minister of State for Immigration and Egyptian Expatriate Affairs stated that Egypt needs to the minds of expatriates to benefit from their experiences. She commended the success achieved by the alumni of Alexandria University abroad in various scientific fields. She also emphasized that Egypt can lead the world by its sons at home and abroad, scientists, experts and professors.
This came during the celebration prepared by Alexandria University on Thursday (17/7/2017). The celebration was headed by AU President Dr. Essam El-Kurdy to honor Dr. Magdy Yaakoub the world heart surgeon and Dr. Hisham El-Askary the Alexandria University son and Professor of Geoscience and remote sensing systems. The event was organized within the university's celebrations of its Diamond Jubilee.
The event was attended by Prof. Essam Khamis, vice-minister of Higher Education and Scientific Research, Eng. Soaad Al Kholi, deputy governor of Alexandria and heads and deputies of the Egyptian universities, public and executive leaders and businessmen in addition to a lot of faculty members and students.