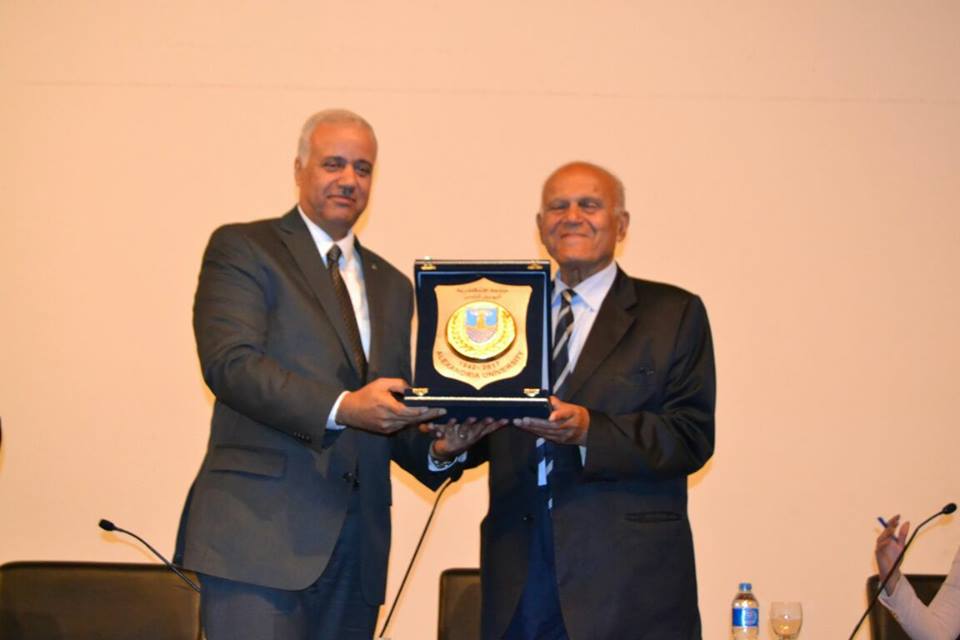 Dr. Magdy Yaakoub, the global cardiac surgeon emphasized the importance of science in the progress of nations reveling that Egypt has professional competences so that it can be a pioneer in scientific research, in addition to achieving the highest level of diseases curing. This came during the ceremony organized by Alexandria University and headed by university President Dr. Essam El- Kurdy to honor Dr. Yaakoub and Dr. Hisham El-Askary the Professor of Geo-science and remote sensing systems.
Dr. Yaakoub pointed out the importance of providing distinguished scientific centers and giving youth the chance to conduct scientific researches that can be internationally recognized. Dr. yaakoub presented the future vision of the new medical center in Aswan that will depend on solar energy and it will be expanded to be full scientific city on the Nile. The new center will contain hospital research institute to provide good service to all people and patients care.
Dr. Hisham El-Askary spoke about the solar atlas project in details, development prospects in Egypt and how this atlas will be used in the expansion of Dr. Yakoub Hospital in Aswan.