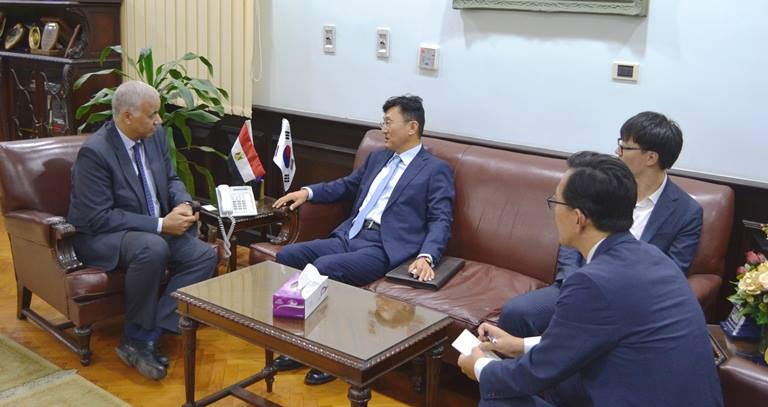 Alexandria University President Dr. Essam El-Kurdi received Mr. Yun Sun Ju the ambassador of South Korea in Cairo at the head of a diplomatic delegation. The visit aims to strengthening cooperation between the two
sides in the field of advanced technology, and to discuss how to benefit from the Korean experience in science and technology.
For his part, AU President emphasized the importance of openness and building close and distinct relationships with all prestigious universities and scientific institutions from all countries. He emphasized AU intention to take advantage of the Korean experience and support through grants and training opportunities provided by the Korean universities for AU students.
He also called the Korean side to cooperate in the establishment of Alexandria University branch in Borg Al Arab city, which will include technological centers in different scientific disciplines.
AU President welcomed to receive the Korean students who wish to learn and study the Arabic language and culture, through the Arabic Education Center for foreigners at the Faculty of Arts.
The Korean ambassador declared that his government is ready to provide scholarships for AU students for the undergraduate and graduate levels, and provide opportunities for training courses and workshops in various technological and industrial areas needed in the labor market.