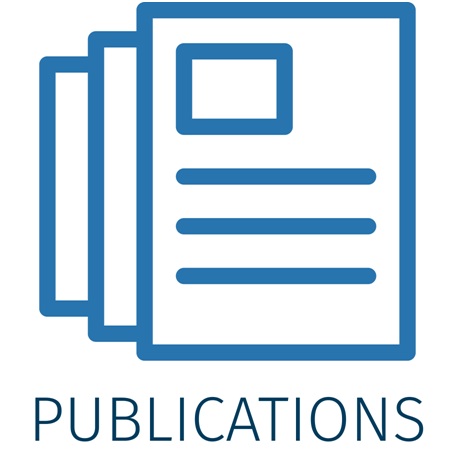 2019
Short-term heat shock proteins 70 and 90 mRNA expression profile and its relation to thermo-physiological parameters in goats exposed to heat stress. MF El-Zarei, AM Alseaf, AA Alhaidary, EF Mousa, AB Okab, EM Samara, KA Abdoun. International Journal of Biometeorology, 2019, 63:459-465.

Utilization of Black Berry juice to reduce the oxidative stress in rats treated with acrylamide. RM Ibrahim, M Yousef, I Nawar, A Hassanein, D Hikal. Asian Journal of Biological Sciences, 2019, 12:9-16.

Modulatory effect of Turnera diffusa against testicular toxicity induced by fenitrothion and/or hexavalent chromium in rats. (2019). FM El‐Demerdash, AB Jebur, HM Nasr, HM Hamid. Environmental Toxicology, 2019, 34:330-339.

A novel multifunctional sandwiched activated carbon between manganese and tin oxides nanoparticles for removal of divalent metal ions. Mohamed E Mahmoud, Mohamed A Khalifa, Mahmoud A Al-Sherady, Asmaa K Mohamed, Fatma M El-Demerdash. Powder Technology, 2019, 351: 169-177.

Neurotoxicity and inflammation induced by individual and combined exposure to iron oxide nanoparticles and silver nanoparticles. Mokhtar Ibrahim Yousef, Abdelsalam Abdalla Abuzreda, Maher Abd EL-Nabi Kamel. Journal of Taibah University for Science, 2019, 13: 570-578.

Protective effect of aerial parts of Portulaca oleracea and Ficus carica leaves against diclofenac-sodium induced hepatotoxicity in rats. Mohamed Abd El-Ghany El-Sayed, Omayma El-Sayed Shaltot, Mokhtar Ibrahim Yousef, Entisar Abd El-Mohsen El-Difrawy. Journal of Food and Nutrition Sciences, 2019, 7: 1-7.

Hepato-renal toxicity of oral sub-chronic exposure to aluminum oxide and/or zinc oxide nanoparticles in rats. Mokhtar Ibrahim Yousef, Thulfiqar Fawwaz Mutar, Maher Abd EL-Nabi Kamel. Toxicology reports, 2019, 6: 336-346.

Potential protective effects of Propolis against hepatotoxicity and nephrotoxicity induced by monosodium glutamate in rabbits. Mokhtar Ibrahim Yousef, Doaa El-Sayed El-Nassag, Mahmoud Hussein Gasser, Alaa FM Ibrahim. Alexandria Science Exchange Journal, 2019, 40: 30-42.

Shokry, A., Khalil, M.M.A., Ibrahim, H., Soliman, M., Ebrahim, S. Highly Luminescent Ternary Nanocomposite of Polyaniline, Silver Nanoparticles and Graphene Oxide Quantum Dots. Scientific Reports, 2019, 9, 16984.

Shokry, A., El-Tahan, A., Ibrahim, H., Soliman, M., Ebrahim, S. The development of a ternary nanocomposite for the removal of Cr(VI) ions from aqueous solutions. RCS Advances 2019, 9, 39187-39200.

El-Hattab M.M., Ahmed A., El-Raey M. Morphometric Analyses of Tarhuna Drainage Basins to Accesses Groundwater Potential Using GIS Techniques. In: Wade S. (eds)

Earth Observations and Geospatial Science in Service of Sustainable Development Goals. Southern Space Studies. Springer, 2019.

A B Jebur, F M El-Demerdash. Hexavalent chromium toxicity induced biochemical perturbation in Tilapia nilotica: role of Phoenix. IOP Conf. Series: Earth and Environmental Science 388 (2019) 012057.

E M Samara, K A Abdoun, A B Okab, M A Al-Badwi, A A Al-Haidary. Identifying potential thermal drivers of sudomotor in camels (Camelus dromedarius). Journal of Thermal Biology, 2019, 85: 102413.

E El Bestawy. Efficiency of immobilized cyanobacteria in heavy metals removal from industrial effluents. Desalination and Water Treatment, 2019, 159, 66-78

E El-Bestawy, J Saber, R Amer, L Aljdibi. Treatability of pharmaceutical effluents using free-living bacteria in a batch mode. Desalination and Water Treatment , 2019, 152, 316-327.

AA Jasim, JM Abdulrahman, SAA El-kaream, G Hosny. Biochemical and pathological evaluation of the effectiveness of nano-targeted sonophotodynamic therapy in breast cancer Journal of Bioscience and Applied Research, 2019, 5: 18-31.

G Hosny, AT Abid, HY Tayel. The Prevalence of PIK3CA Biomarker in Tumor Microenvironment of Human non-small Cell Lung Cancer. Journal of Physics: Conference Series, 2019, 1294, 062112.

P Masabarakiza, MA Hassaan. Spatial-temporal Analysis of Tuberculosis Incidence in Burundi Using GIS. Central African Journal of Public Health, 2019, 5: 280-286.

HH Khalil, M Hassaan. Semi-Automated Method to Extract Urban Areas from Barren Land/ Bare Soil, Case Study: Idku, Nile Delta Coast, Egypt. Current Applied Science and Technology, 2019, 20: 90-105.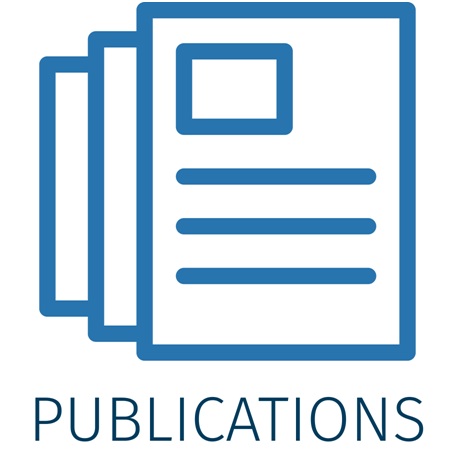 2018
| | | |
| --- | --- | --- |
| | | Impacts of Climate Change on Seasonal Residential Electricity Consumption by 2050 and Potential Adaptation Options in Alexandria Egypt. M A Abdrabo, M A Hassaan, H Abdelraouf. American Journal of Climate Change, 2018. |
| | | Potential tsunami risk assessment to the city of Alexandria, Egypt. M. M. El-Hattab, S. A. Mohamed, M. El Raey. Environmental Monitoring and Assessment, 2018. |
| | | EIA for Lake Maryut sustainable development alternatives using GIS, RS, and RIAM software. Neama Selim, Mohamed El Raey. Assiut University Bulletin for Environmental Researches, 2018. |
| | | Identification of factors that accelerate hydrogen production by Clostridium butyricumRAK25832 using casamino acids as a nitrogensource. Shahira Said Aly, Tsuyoshi Imai, Mohamed Salah Hassouna, Diem-Mai Kim Nguyen, Takaya Higuchi, Ariyo Kanno, Koichi Yamamoto, Rinji Akada, Masahiko Sekine. International Journal of Hydrogen Energy, 2018. |
| | | Chemical Fractionation of Aluminium in the Sediments of El-Burullus Lagoon of Nile Delta, Egypt. S.M. Nasr, M.A. Okbah, W.I. El-Anany, N.F. Soliman. Geochemistry International, 2018. |
| | | Xenobiotics, oxidative stress and antioxidants. Fatma M El-Demerdash, Ehab M Tousson, Jacek Kurzepa, Samy L Habib. Oxidative Medicine and Cellular Longevity, 2018. |
| | | Triton WR-1339-induced hyperlipidemia, DNA fragmentation, neurotransmitters inhibition, oxidative damage, histopathological and morphometric changes: the protective role of soybean oil. Heba Mohamed Abdou, Mokhtar Ibrahim Yousef, Alsayeda Alsayed Newairy. The Journal of Basic and Applied Zoology, 2018. |
| | | Effect of three natural phytochemicals supplementation on growth performance, testosterone level and feed utilization of Nile tilapia (Oreochromis niloticus). AT Mansour, EA Omar, TM Srour, MI Yousef. Aquaculture Nutrition, 2018. |
| | | Neuro- and nephroprotective effect of grape seed proanthocyanidin extract against carboplatin and thalidomide through modulation of inflammation, tumor suppressor protein p53, neurotransmitters, oxidative stress and histology. Mokhtar Ibrahim Yousef, Dina KAM Khalil, Heba M Abdou. Toxicology Reports, 2018. |
| | | Correlation of blood triiodothyronine (T3) level with some production traits in male goat kids.Khalid Abdoun, Emad Samara, Aly Okab, Mohamed Al-Badwi, Mohamed El-Zarei, Ali Al-Seaf, Ahmed Al-Haidary. Turkish Journal of Veterinary and Animal Sciences, 2018 |
| | | Influence of dietary chromium yeast supplementation on apparent trace elements metabolism in growing camel (Camelus dromedarius) reared under hot summer conditions. Ibrahim A Alhidary, MA Alsofi, KA Abdoun, EM Samara, AB Okab, AA Al-Haidary. Tropical Animal Health and Production, 2018. |
| | | Genetic characterization of Pseudomonas stutzeri strain M15-10-3, the highly efficient Cr accumulator isolated from leather tanning industrial wastewater. A.M. Alhebshi, E El-Bestawy. Journal of Applied & Environmental Microbiology, 2018. |
| | | An intervention significantly improve medical waste handling and management: A consequence of raising knowledge and practical skills of health care workers. G Hosny, S Samir, R El-Sharkawy. International journal of health sciences, 2018. |
| | | Tramadol-induced hepato- and nephrotoxicity in rats: Role of Curcumin and Gallic acid as antioxidants. SA Sheweita, AA Almasmari, SG El-Banna. PloS one, 2018. |
| | | Overexpression, purification and enzymatic characterization of a recombinant Arabian camel Camelus dromedarius glucose-6-phosphate dehydrogenase. H. Saeed, M. Ismaeil, A. Embaby, F. Ataya, A. Malik, M. Shalaby, S. El-Banna, A. Ali & K. Bassiouny. Protein Expression and Purification, 2018 |
| | | Spatial-Temporal Analysis of Interests in Climate Change Topics through Web Search Information, Case Study: Egypt. MA Hassaan.International Journal of Advanced Remote Sensing and GIS, 2018. |
| | | Using Scholarly Big Data in Assessing Contribution of National Expertise to Climate Change Knowledge; Case Study: Egypt. MA Hassaan. Journal of Data Analysis and Information Processing, 2018. |
| | | Nutritive and biocidal properties of agroforestry trees of Moringa oleifera Lam., Cassia fistula L., and Ceratonia siliqua L. as non-conventional edible vegetable oils. Moustafa M. S. Abbassy, Mohamed Z. M. Salem, Nehal M. Rashad, Sanaa M. Afify, Abdelfattah Z. M. Salem. Agroforest System, 2018. |
| | | Application of Geographical Information Systems and Chromatographic Analysis for Monitoring of Organic Derivatives Near the Petroleum Settlments in Alexandria. Mamdouh El-Hattab, Samah Abdel Monem Hawash, Moustafa Mohamed Saleh Abbassy. International Journal of Scientific and Engineering Research, 2018. |
| | | Water and Fish Quality of Aquaculture Pond Adjacent to Intensive Pesticides Application Agro-System. Moustafa M.S. Abbassy. Fisheries and Aquaculture Journal, 2018. |
| | | Distribution pattern of persistent organic pollutants in aquatic ecosystem at the Rosetta Nile branch estuary into the Mediterranean Sea, North of Delta, Egypt. Moustafa M.S. Abbassy. Marine Pollution Bulletin, 2018. |
| | | Cosmogenic beryllium-7 in soil, rainwater and selected plant species to evaluate the vegetal interception of atmospheric fine particulate matter. I. H. Saleh, A. A. Abdel-halim. Isotopes in Environmental and Health Studies, 2018. |
| | | Depleted uranium residues, NORMs and 137Cs in the coastal zone soil of Musandam Peninsula, Hurmuz strait region, Sultanate of Oman. Ibrahim H. Saleh. Journal of Radiation Research and Applied Sciences, 2018. |
| | | Radiological Risk Assessment in a Type of Complex Petroleum Refinery in Egypt. Z.F. Ghatass, M.A. Metwally, I. H. Saleh, I. M. Othman. Arab Journal of Nuclear Sciences and Applications, 2018. |
| | | Antifungal and antibiofilm potential of cumin essential oil against Candida albicans. LS El-Hosseiny, MA El-Shenawy. Egyptian Journal of Biotechnology, 2018. |
| | | Susceptibility of Some Clinically Resistant Bacterial Isolates to Thyme Essential Oil, Chitosan and Lactobacillus reuteri. Lobna El-Hosseiny, Moustafa El-Shenawy, Hoda Baghdadi, Nesma Moussa. Microbiology Research Journal International, 2018. |
| | | Coactivation of Estrogen Receptor and IKKβ Induces a Dormant Metastatic Phenotype in ER-Positive Breast Cancer. Lamiaa El-Shennawy, Oleksii Dubrovskyi, Irida Kastrati, Jeanne M Danes, Yiqun Zhang, Herbert E Whiteley, Chad J Creighton, Jonna Frasor. Cancer Research, 2018 |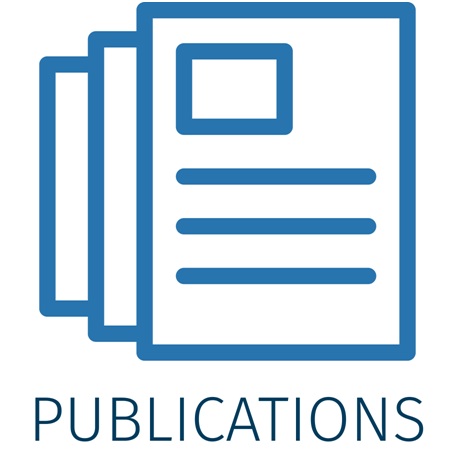 2017
| | | |
| --- | --- | --- |
| | | The crestline approach for assessing the development of coastal flooding due to sea level rise. RA Bekheet, M El Raey. Mitigation and Adaptation Strategies for Global Change, 2017. |
| | | Life cycle assessment of waste strategies for used lubricating oil. E M Hassanain, DM Yacout, MA Metwally, MS Hassouna. The International Journal of Life Cycle Assessment, 2017. |
| | | Temporal-spatial variations, source identification and ecological risks of nutrients and dissolved metals in seawater of the Southeastern Mediterranean Sea, Egypt. S M Nasr. Human and Ecological Risk Assessment: An International Journal, 2017. |
| | | Water conservation and management of fish farm in Lake Mariout..Amr M Helal, Ahmed M Attia, Mona M Mustafa. Life Science Journal, 2017. |
| | | Sulfated chitosan/PVA absorbent membrane for removal of copper and nickel ions from aqueous solutions—Fabrication and sorption studies. MA Abu-Saied, Ryszard Wycisk, M M Abbassy, G Abd El-Naim, F El-Demerdash, ME Youssef, H Bassuony, Peter N Pintauro. Carbohydrate polymers, 2017. |
| | | Adsorption behavior of some metal ions on nanoparticles used in pharmaceutical matrices: Application to laboratory made drug formulation. M A Ragab, M A Korany, H Z Ibrahim, M A Abdelkawi, A A Sayed. Bulletin of Faculty of Pharmacy, Cairo University, 2017. |
| | | Mitigating potential of Ginkgo biloba extract and melatonin against hepatic and nephrotoxicity induced by Bisphenol A in male rats. M M Wahby, Z M Abdallah, H M Abdou, Mokhtar I Yousef, A A Newairy. Egyptian Journal of Basic and Applied Sciences, 2017. |
| | | Can feed supplementation of the refined vegetable oils enhance the seminal quality of rabbit bucks (Oryctolagus cuniculus)? A B Okab, T M Nasser, S G El-Banna, M A Ayoub, E M Samara, A A Al-Haidary. Animal Reproduction, 2017. |
| | | Comparison of heat shock protein gene (hsp70-1) sequence in aradi and damascus goat breeds (Capra hircus) raised under heat stress conditions. MF Elzarei, AM Al-Seaf, AA Al-Haidary, AB Okab, EM Samara, KA Abdoun . Journal of Experimental Biology and Agricultural Sciences, 2017. |
| | | Efficiency of Pseudomonas stutzeri strain M15-10-3 in the treatment of leather tanning industrial wastewater using gravel-biofilm system. Ebtesam El-Bestawy, Reham Aburokba. Desalination and Water Treatment, 2017. |
| | | Enhanced treatment of contaminated domestic wastewater using bacterial consortium biofilm. Ebtesam El-Bestawy, Rzaz Kashmerib. Desalination and Water Treatment, 2017. |
| | | Antimicrobial phenolic compounds from Enterococcus faecium S29 (EU 158188): characterization and production optimization. EA El-Bestawy, YM Gohar, SM Wefky. International Journal of Environmental Science and Technology, 2017. |
| | | Microbial Degradation and Residue Analysis of Atrazine in Open Field and Indoor Cultures. Nidal Zabermawi, Ebtesam El-Bestawy. Merit Research Journals, 2017. |
| | | Health risk assessment for benzene-exposure in oil refineries. G Hosny, M Elghayish, K Noweir. International Journal of Environmental Science and Toxicology Research, 2017. |
| | | ‎Health risk assessment of ‎some heavy metals in cosmetics in common use. G Hosny, R Abd El-Aziz, MS Abbassy. International Journal ‎of Environmental Science and Toxicology Research, 2017. |
| | | Fortification of wheat grains during storage against fungal contamination ‎of aflatoxins by coating seeds with zein-zinc coordination complex. ‎M Abd Elmottale, H Abou Gharbia, M‎ ‎El-Sadany, G Hosny. International Journal of Environmental Science and Toxicology Research, 2017. |
| | | Assessment of quality of life for hemodialysis patients in Iraq. G Hosny, L A Kamil, N Foda. International Journal of Environmental Science and Toxicology Research, 2017. |
| | | A comparative health risk assessment for exposure to heavy metals in ‎some industrial areas. Shalaby EA, ‎ ‎Tayel M, Hosny G, El-Darier SM. Sci-Afric Journal of Scientific Issues, Research and Essays, 2017. |
| | | A comparative study on the impacts of integrated audit on occupational ‎Health, Safety and Environment performance.‎ E A Shalaby, G Hosny, A Abouelmagd, H Abdelaziz. Egyptian Journal of Occupational Medicine, 2017. |
| | | An Intervention study on Safety Climate among Health Care Medical Waste Handling ‎Workers in some Hospitals of Alexandria, Egypt‎ .R El-Sharkawy, G ‎Hosny, S Samir. Sci-Afric Journal of Scientific Issues, Research and Essays, 2017.. |
| | | A comparative assessment of safety climate among petroleum companies.‎ Shalaby EA‎, ‎Hosny G, Elsayed EA. Egyptian Journal of Occupational Medicine, 2017. |
| | | GIS-Based Model for Mapping Malaria Risk under Climate Change Case Study: Burundi. M A Hassaan, M A Abdrabo, Prosper Masabarakiza. Journal of Geoscience and Environment Protection, 2017. |
| | | Responsible Fishmeal Consumption and Alternatives in the Face of Climate Changes. N F Soliman, D M Yacout, M A Hassaan. International Journal of Marine Science, 2017. |
| | | Farmer's Knowledge, Attitudes and Practices, and their Exposure to Pesticide Residues after Application on the Vegetable and Fruit Crops. Case Study: North of Delta, Egypt. Moustafa M.S. Abbassy. Journal of Environmental Analytical Toxicology, 2017. |
| | | Pesticide residues in Buffalo and Human Breast Milk of Vegetables and Fruits Farming Community at Northern of Delta in Egypt. M S Abbassy. Journal of Environmental Analytical Toxicology, 2017. |
| | | 7Be in soil, deposited dust and atmospheric air and its using to infer soil erosion along Alexandria region, Egypt. IH Saleh, AA Abdel-Halim. Journal of Environmental Radioactivity, 2017. |
| | | Combined efficacy of thymol and silver nanoparticles against Staphylococcus aureus. S M Abdelhamid, L S El-Hosseiny. African Journal of Microbiology Research, 2017. |